LAST NEWS:

2016-03-25
The diploma of the winner of the All-Ukrainian competition of products quality "products for industrial purposes"

2015-08-14
Certificate ISO 9001: 2009

2011-09-23
Recertification audit of quality management system according to ISO 9001: 2008
MAKE ORDER:

The comfortable form of order enables easily to order our products...
Welcome to the site of the plant "Technoprivod"
https://www.youtube.com/watch?v=jrcnmTCR9r4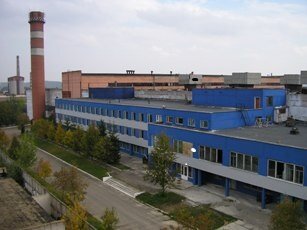 Limited Liability Company "Technoprivod" - leading in Ukraine, CIS and Baltic countries, the company to design and manufacture of flexible rope remote control systems.Capacities of the enterprise established in 1986. It was established a specialized Japanese equipment, installation is carried out with the participation of Japanese experts, many experts of our factory trained in Japan. The equipment is a complex for the manufacture of wound core and shielded housing assembly cable drives, followed by a test of the system of check stands.Our main partners - mobile technology conveyor plants appreciate us primarily for the opportunity to fulfill orders in a timely manner, including the large, irregular, complex and urgent, for stable quality and really a partnership.The strength of our company is to avoid double standards of product quality. That is, buying a cable Technoprivod plant, you can be sure that the packaging is exactly the same cable that is supplied to the conveyor. No compromises and no division of sales markets on the priority and "secondary".
We produce remote control cables for "Bogdan" buses of all modifications of buses "Etalon" BAZ (А074, A079, A148), and rope drives LiAZ buses MAZ, LAZ, NEFAZ, PEA, RFO, KAVZ, ANTON, MAN, YUTONG, Hyundai: HD65,72,78,120, County, IVECO,VOLVO,Van Hool,Mercedes-Benz,Setra,Neoplan,DAF and al.We produce range of remote control cables: cables select and shift, hand brake, stop the engine, the fuel supply for the buses "Bogdan" Euro-1 and Euro-2, Euro-3, Euro-4 and Euro-5 (A091, A092, A069 , A144.1, A144.2, A144.3, A144.5, A145, A401.60, A-20110, A-20111, ATAMAN A092G6).
We manufacture cables of a manual brake actuator, the clutch, accelerator to ZAZ, VAZ, GAZ, Moskvich and others.We produce control cables: tractors, trucks, road construction machinery, industrial machinery, ships, boats, yachts, jet skis, aircraft equipment, etc. In particular, we supply control cablefor LLC "MC GAZ Group, OAO ZAZ, JSC HTZ, MTZ, PAT Cherkassy bus (Bogdan), AZ MAZ (AMAZ) OAO Kirov Plant (K-700, K701, K702, K744, etc.), JSC" Amkodor " (excavators, loaders, scrapers, earth-moving machines, snow plows and bulldozers), of Thunder, Bryansk Arsenal, OAO Tuimazy truck mixer, of the Onega Tractor plant, OAO Lipetsk Tractor plant, Ltd. About Us Rostselmash (Vector, DON, NIWA, Acros) , Krasnoyarsk Combine factory (Yenisei) of Gomselmash (Polesie, KSK, CDR), Kherson combines,
CLAAS,CASE ,
HOLLAND,John Deere other agricultural machinery.
Production according to your sample.
Also, our company produces heating technology: gas boilers and solid, under the trade name "Prometheus"
Quality Management System certified in 2015 to ISO 9001: 2009. In August 2015 recertification audit system according to ISO 9001 was conducted: 2009 № UA 2.055.09210-15 Registered in the Register of Certification system UkrSEPRO dated August 14, 2015 g, is valid until August 13, 2020